Written by Matt Sitter   |   LinkedIn
On December 5th and 6th, I had the pleasure of attending the Chief Strategy Officer Summit put on by Innovation Enterprise in New York. This group of professionals had a distinct energy – there's a lot of uncertainty in the world and their organizations have charged them with determining not only a viable path, but one that will bring them great success. This is no small task!
Four big ideas that resonated with me through the numerous speakers, panels, and impromptu conversations that are key to what CSOs are thinking about in 2017 and beyond:
1.    The plannable time horizon is shrinking
5 year plans are becoming a work of fiction in many organizations. The speed of disruption occurring in virtually all industries means that a 5-year plan includes so many assumptions, uncertainties, and unpredictable changes that years 4 and 5 are an academic exercise where assumptions and growth rates are held constant and give us very little actionable information.
The prevailing sentiment is that 18 months to 3 years is the longest time frame most organizations can meaningfully plan for.
2.    The static strategic plan is dead
David Heyman (former Assistant Secretary for Policy for the Department of Homeland Security) stated that the digital era we currently live in has ushered in a much greater speed requirement for leaders.
Strategic plans need to be designed as living documents with the ability to evolve based on changes to the internal and external environment. To thrive in the digital era, flexibility and adaptability must be a core competency.
3.    Linking strategy to execution is more important than ever
While charting the course for an organization isimportant, ensuring everyone in an organization can tie together their own activities to the strategy is critical!
The need for agility and the capability to adapt strategic plans to changing circumstances requires a strong feedback loop. The best way to drive that feedback is to build it into the operational design of the organization. Reminiscent of agile software development, execution must be quickly measured and evaluated so information can be used to adapt strategic plans.
4.    The CSO position is still evolving
Organizations are defining the Chief Strategy Officer and their responsibilities in a variety of ways. This position varies by responsibility, reporting structure, and size of company.  Because of this inconsistency and despite their impact, CSOs must be comfortable with confusion inside as well as outside their organization on who they are and what they do. Strong communication skills and the ability to influence through informal channels are key skills regardless of how the organization defines them.
One thing is clear – organizations with the ability to utilize feedback and adapt their strategic direction will have a huge advantage in the coming years. Speed and disruption are challenging organizations in new ways, but where there is change, there is opportunity!
---
Matt Sitter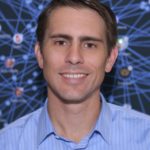 Matt is Chief Services Officer for CrossLead, Inc. He leads client teams to evaluate organizational capabilities, implement enterprise level processes and tools, and deliver tailored executive education programs.  Matt's experience spans leadership roles across multiple functions in healthcare and management consulting. He advises C-level and executive staffs on operational design, communication, organizational development, and strategic alignment.