Say goodbye to using PowerPoint and Excel for planning once and for all.
---
Don't let your strategic plans collect dust sitting in a PowerPoint slide. Create a living, breathing plan and adjust it as things change.
---
Align your team to one common goal
---
Bring everyone onto the same page. Make sure every teammate understands how essential their work is to achieve your team's annual, quarterly, and monthly goals.
Focus on what matters most
---
Time is your most valuable resource and there never seem to be enough hours in the day to get everything done. Prioritize your most important items and shift the priorities as changes occur.
---
Access the latest information at your fingertips
---
Be transparent and share information by default rather than on a "need-to-know" basis. When you have quick access to the most up-to-date information you can make better and faster decisions.
---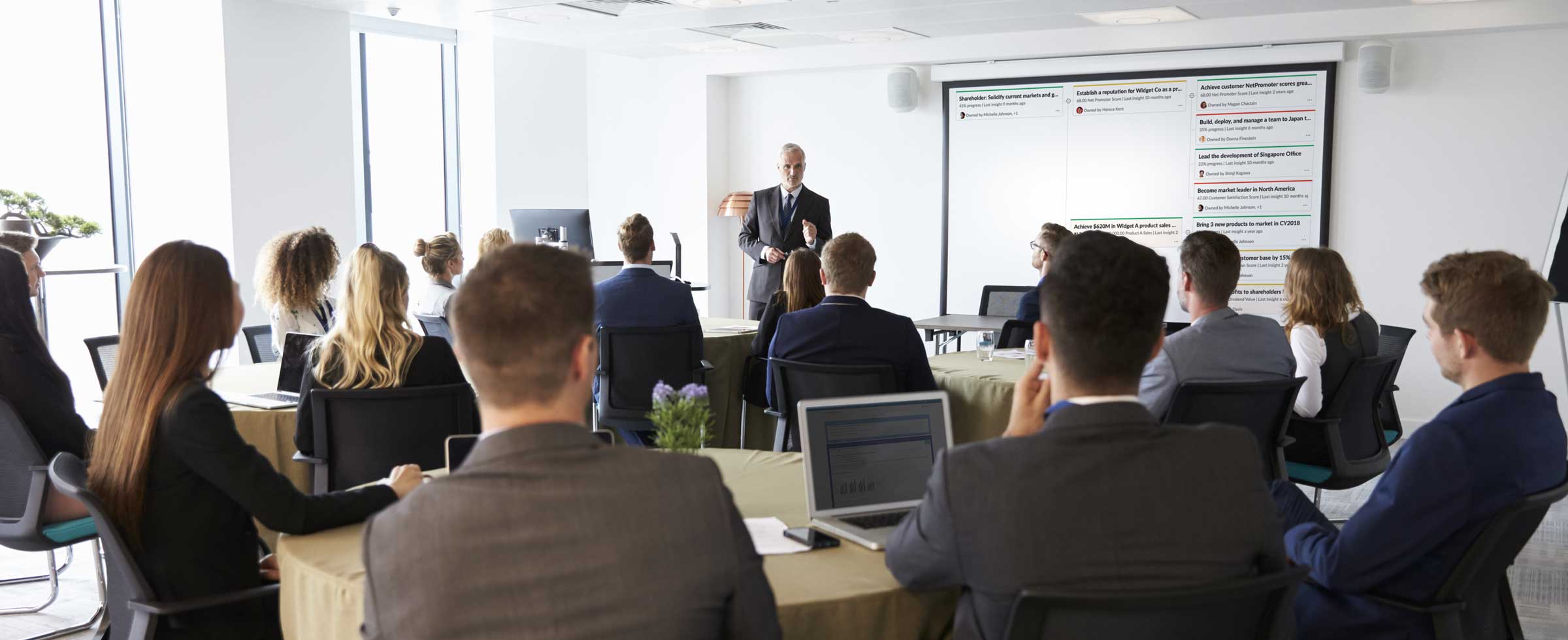 Create a single source of truth
---
Stop wasting time switching between various tools. Connect all of your applications and eliminate redundancy.
---