CrossLead V13 Release Notes
We are excited to announce the 13th release of the CrossLead software. In this release, you will notice updated features such as the addition of tags in Insights, Newsfeed filters, and historical Plan prioritization data.
Tags
Tags allow teams to further categorize work and share information cross-functionally. Create or add tags in Insights to add another level of organization. Whenever a user tags their Insight, it becomes searchable and discoverable by other users. Filter and search your Newsfeed for existing tags to see all Insights and conversations in that specific category. Tagging your Insights allows information to be further shared cross-functionally outside of that specific Project, Plan, or Activity.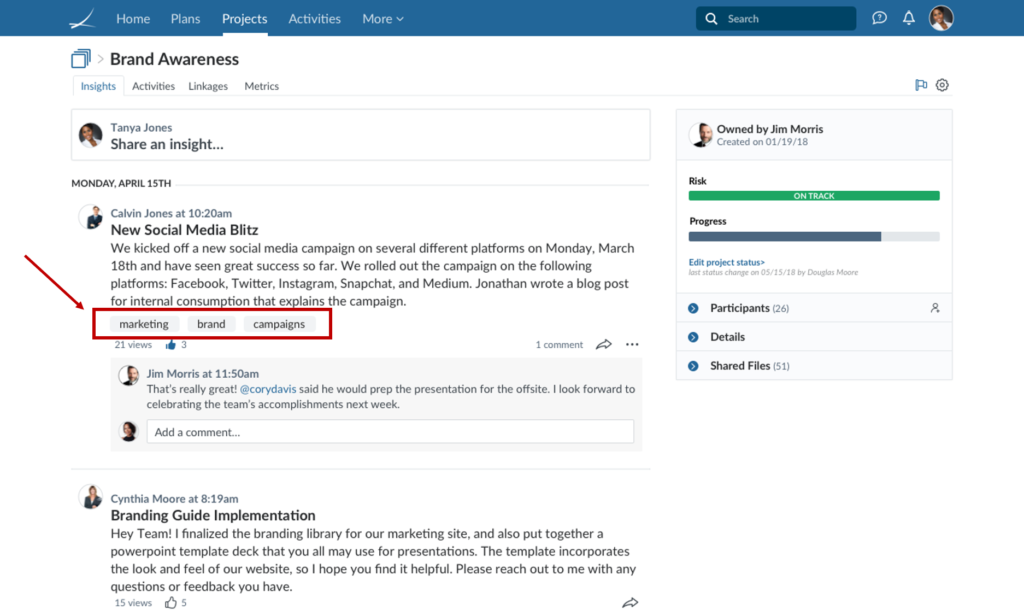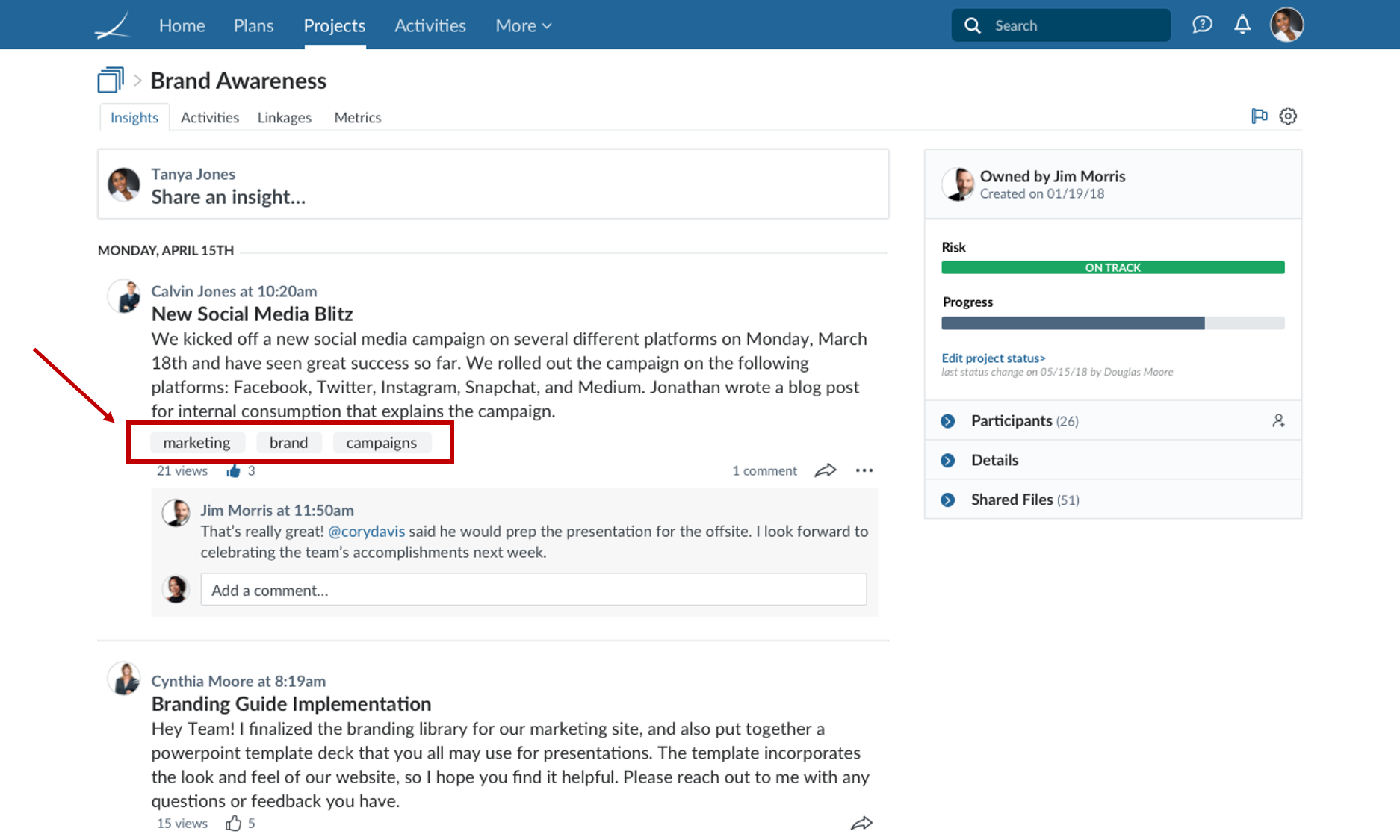 Newsfeed Improvements
Get more valuable information in your Newsfeed with our updated look. We added user profiles with usage data to see your CrossLead activity from the past 7 days. On the right side, take advantage of new filtering options. Filter the Newsfeed by tags, Projects, Plans, or users to stay up to date with new and important information in one convenient place.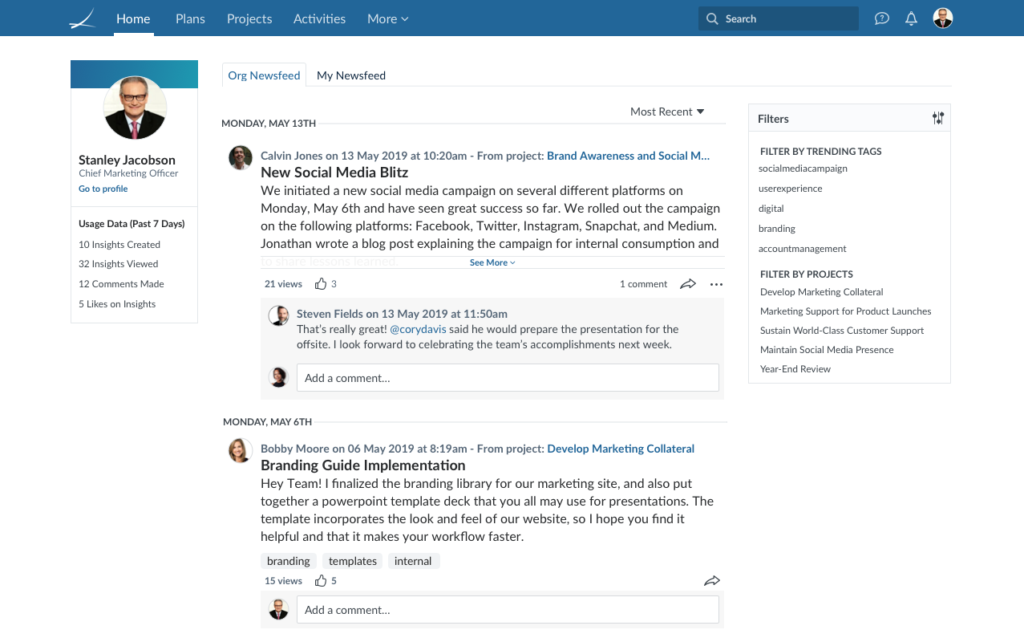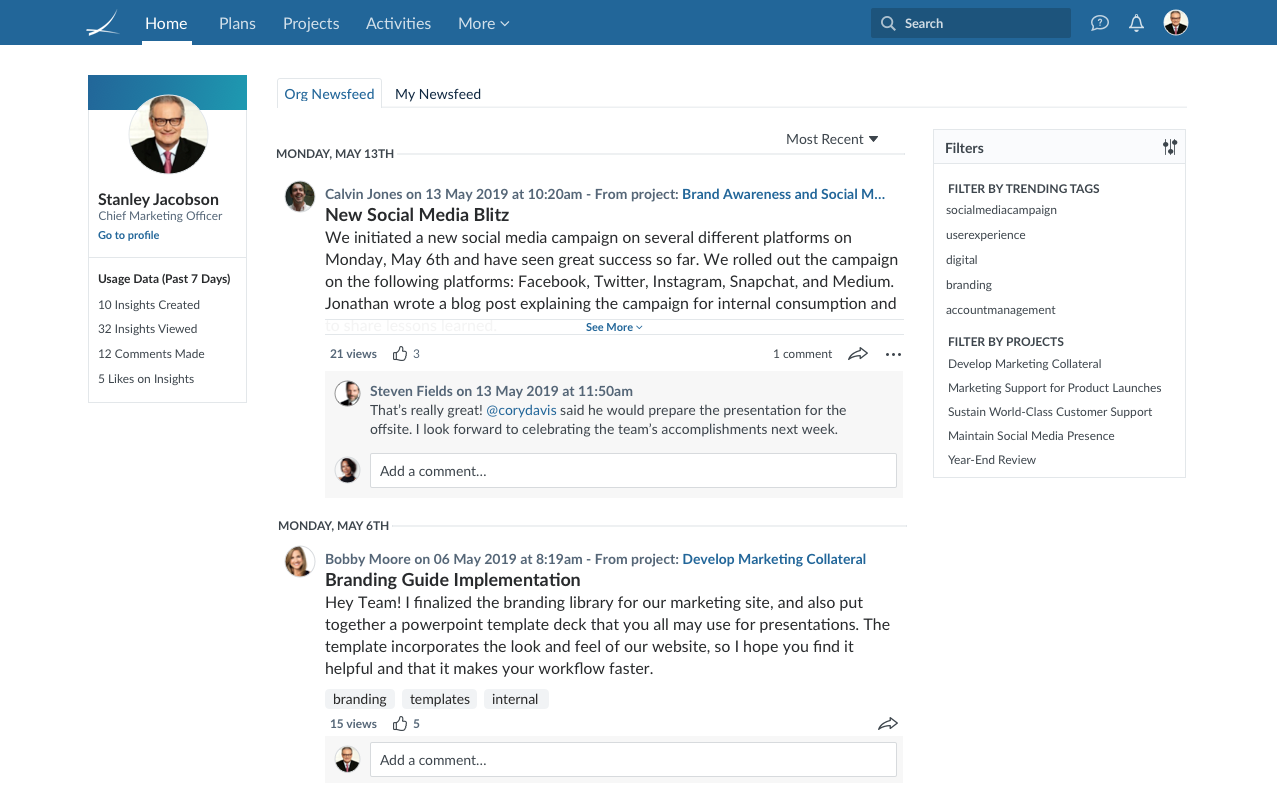 Historical Plans
Do you remember what your team's priorities were a year ago? Even 6 months ago? You are now able to see the priority Plan view from a previous date. Use this feature to support your company reviews and to see your progress over time. Simply adjust the date on the priority Plan view and see the historical data.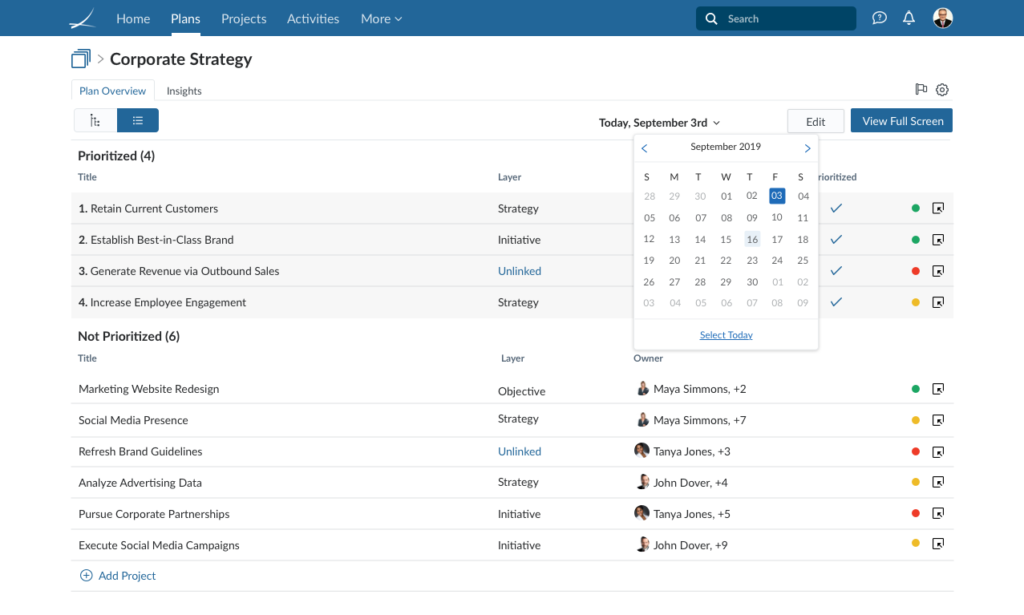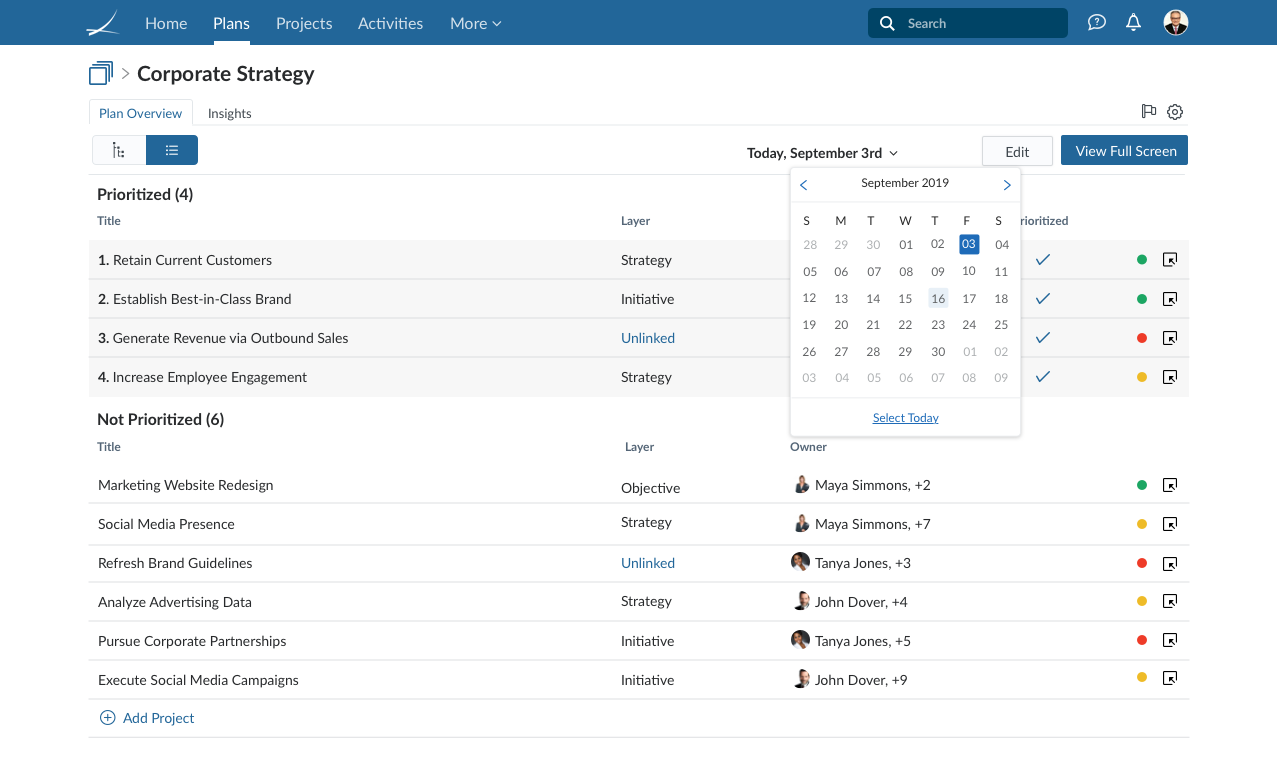 Other features included in this release:
New types of custom fields for Project and Plan Insights and Details
Custom user profile fields