CrossLead V14 Release Notes
We are pleased to announce the latest version of the CrossLead Platform! In this release, you will notice four new features that will help your teams thrive in today's complex environment – a personal feedback tool to enable communication of performance feedback, a faster way to edit your Plans, a bulk-upload of Items, and an improved search experience.
Feedback Tool
Giving and receiving feedback is hard, but the CrossLead Platform is here to help. Colleagues can now leave each other private feedback in the Feedback tab in Profile.This enables them to provide topical insights and improve collective team performance. Feedback you leave for your colleagues is only visible to the colleague you wrote it for and you – similarly, any feedback you receive from colleagues is only visible to the colleague who wrote it and you. You also have the option to leave feedback for yourself as notes for a 1:1 conversation. This feedback will be visible to both you and your manager.
---
Item List Tab in Plans
Edit your Plans faster and more efficiently with the new Item List tab. The new Item List tab enables you to view all items associated with a Plan in a simple table format and in-line edit each of the fields. With new sorting and filtering capabilities, you can easily highlight the information you care about most such as upcoming due dates, high-risk Items, or Items that you own.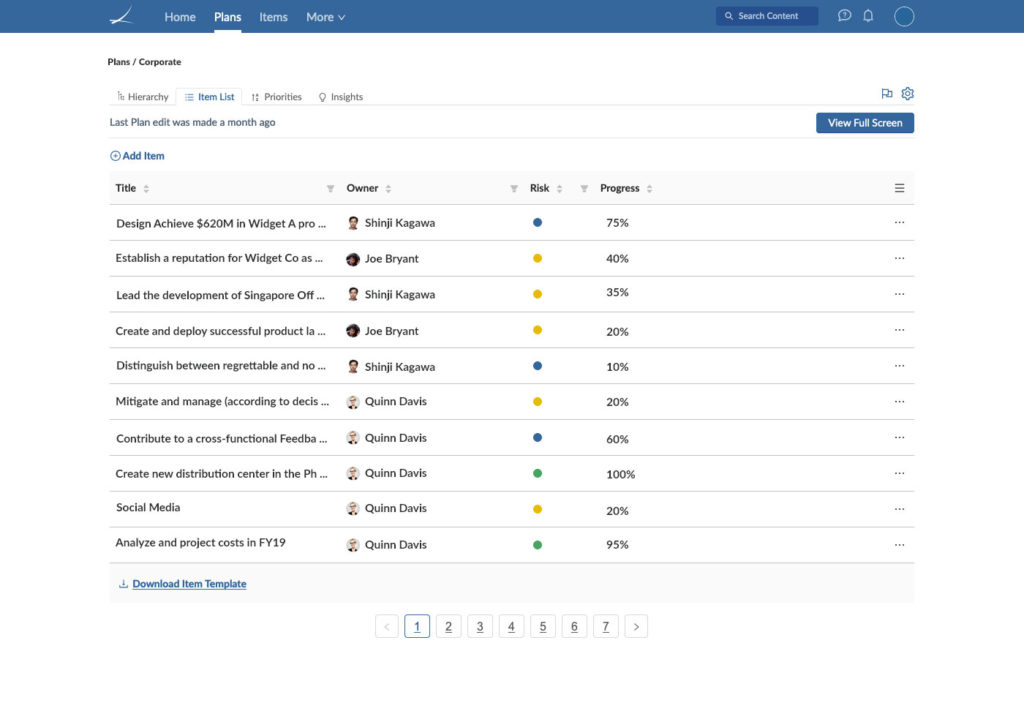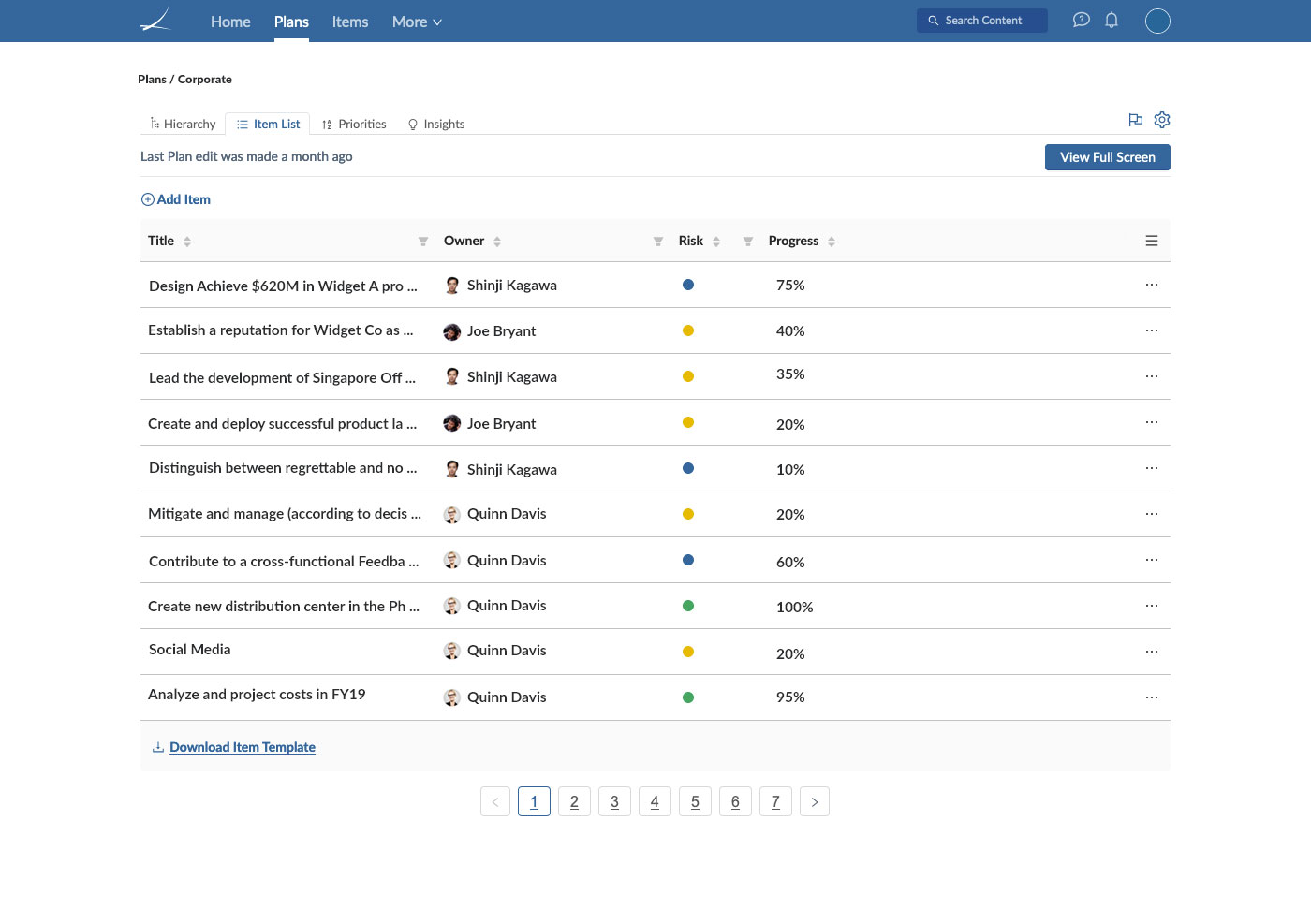 Item Import in Plans
Onboarding a new team to the CrossLead Platform has never been easier! Teammates can now import Items for their Plans from an Excel spreadsheet. This bulk upload capability enables teams who have previously managed their Items in other systems to quickly get set up with CrossLead.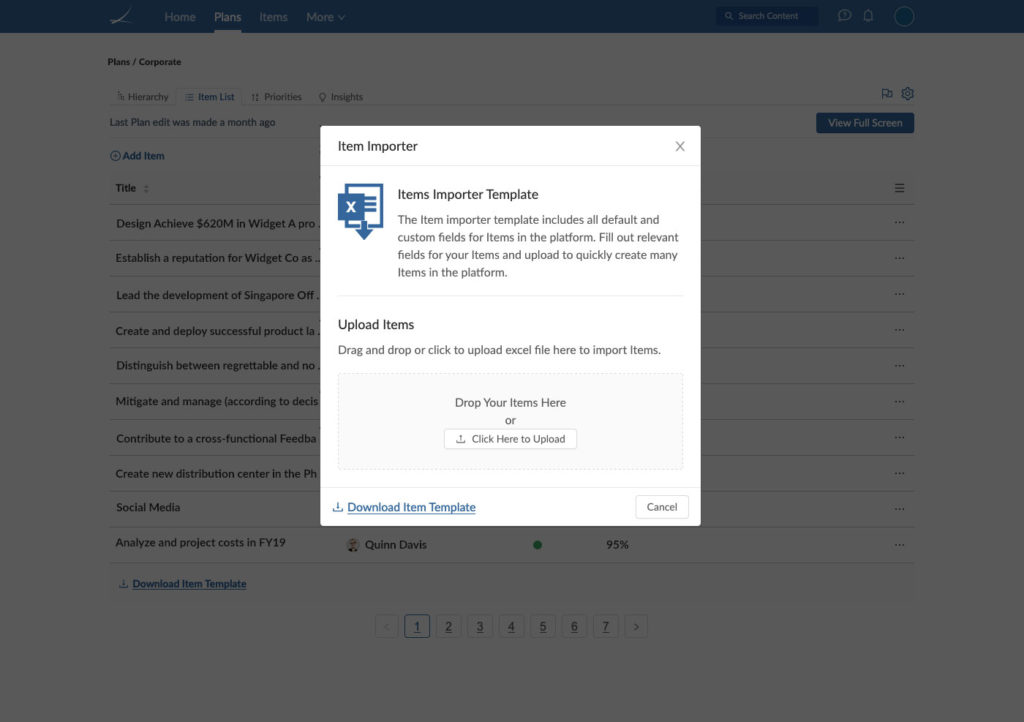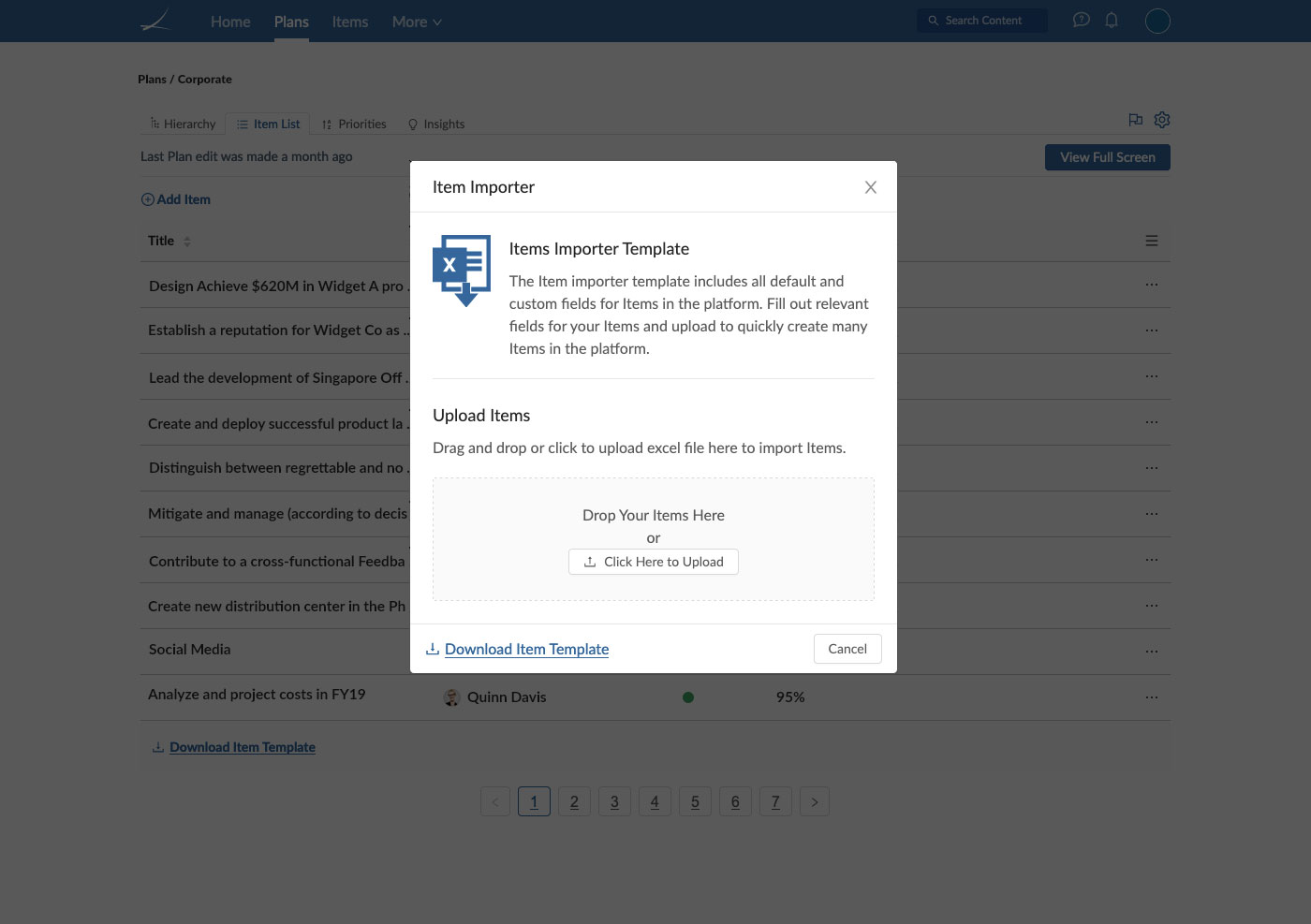 Enhanced Search & Filtering Capabilities
Find the Insights you are looking for with keyword searches and Insight filters. You can now search and filter your Newsfeed, the Org Newsfeed, and any Plan or Item Insight feed. This enables you to rapidly uncover Insights shared by a particular teammate or containing particular phrases.