CrossLead V15 Release Notes
We are pleased to announce the latest version of the CrossLead Platform! In this release, you will notice new features that will help you better align your team by creating transparency around common goals.
Stepped Plan Creation Walkthrough
Creating a Plan for your team or organization isn't always easy, but the CrossLead Platform is here to help. In this release, we are digitizing the power of our methodology and services by providing a step-by-step walkthrough – referred to as the "Setup Wizard" – for Plan creation. We guide you through the process of planning by starting with your Vision, Mission, and Values. Once these are defined, we'll walk you through building the next layers of your CrossLead or OKR Plan. This allows you to outline how more granular work connects to the overall Mission, Vision, and Values of the Plan.


Mission, Vision, and Values
Mission, Vision, and Values are a critical part of the process to develop your company or team's strategic plan. They align team members on their north star – why the team or Plan exists and what they are striving to achieve. Good Mission, Vision, and Value statements guide decision-making over the lifetime of the Plan. Mission, Vision, and Values now exist in CrossLead as optional fields at the top of each Plan, providing an opportunity to constantly remind users why the Plan exists.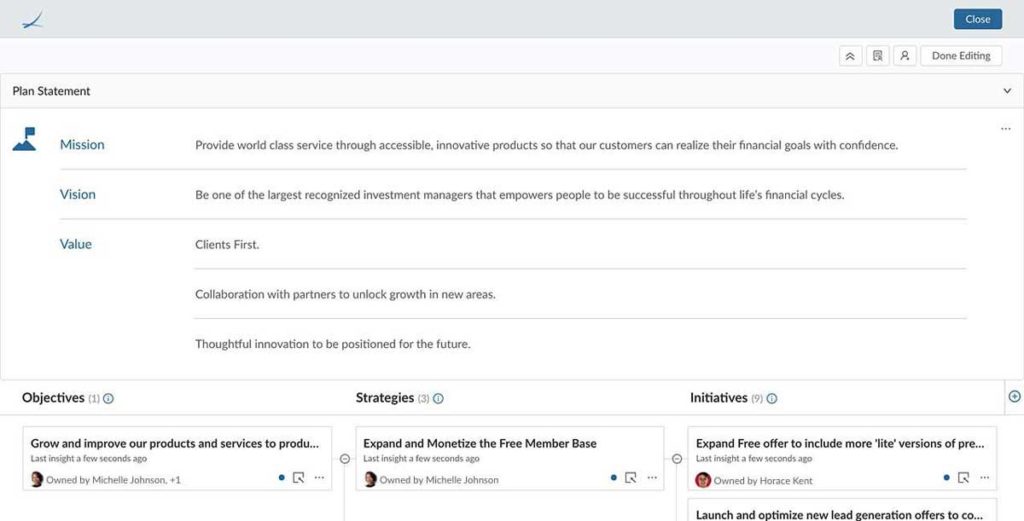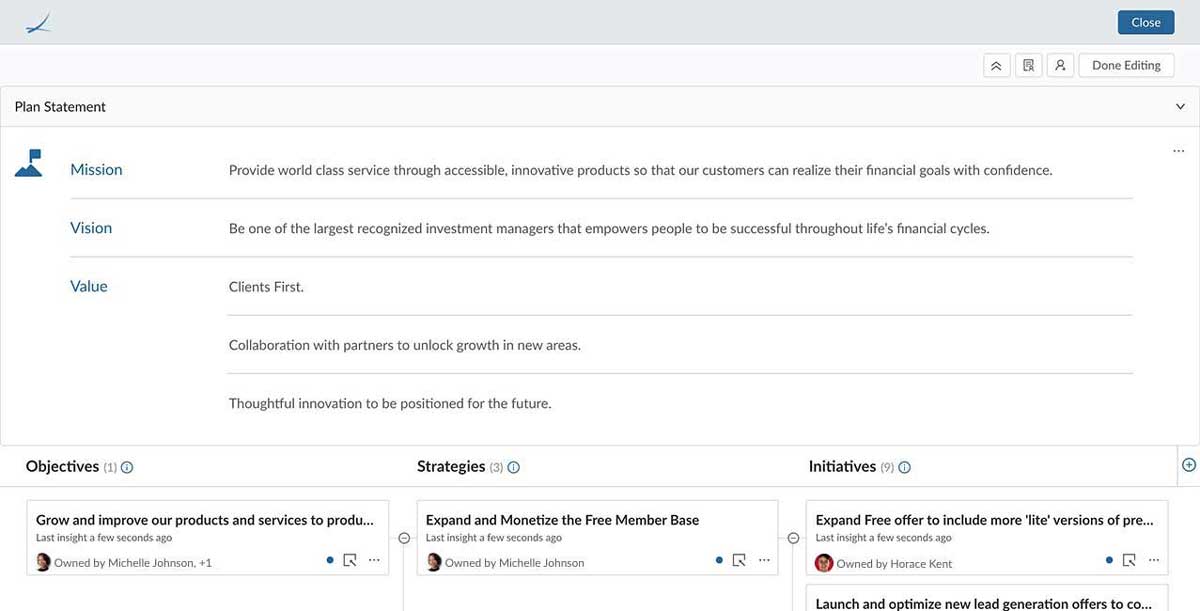 OKR Framework for Planning
OKRs – Objectives and Key Results – are a popular planning framework that many businesses leverage to align teams across the enterprise. CrossLead now supports planning using OKRs as a framework in our tool. Originally introduced by Andy Grove at Intel and popularized at Google, OKRs provide a way to continuously measure progress towards an organization's goals. Objectives define what the organization or team seeks to accomplish, while the Key Results detail how progress will be evaluated along the way. A clear understanding of outcomes (KRs) enables leaders and teams to make better decisions about what efforts to prioritize.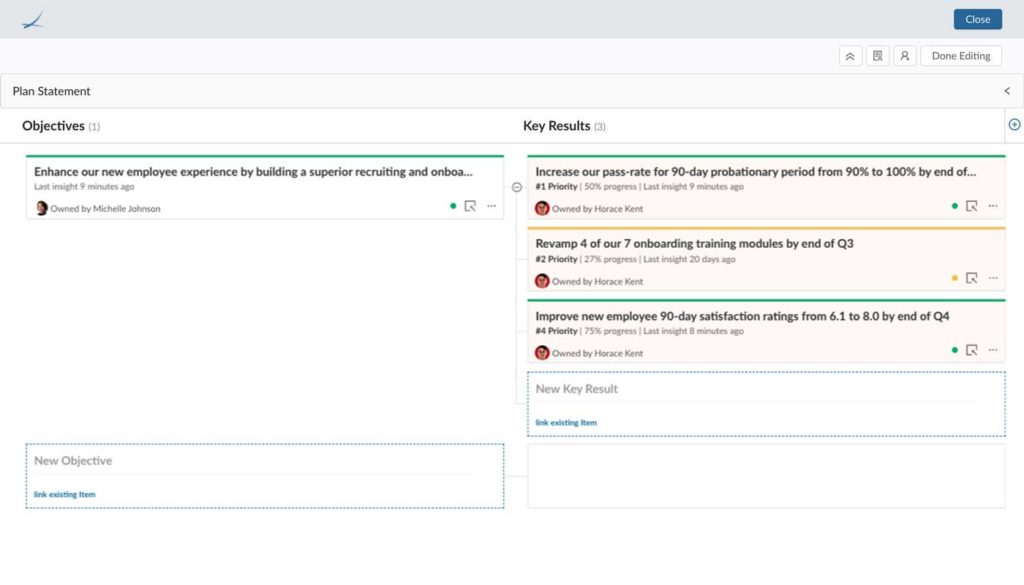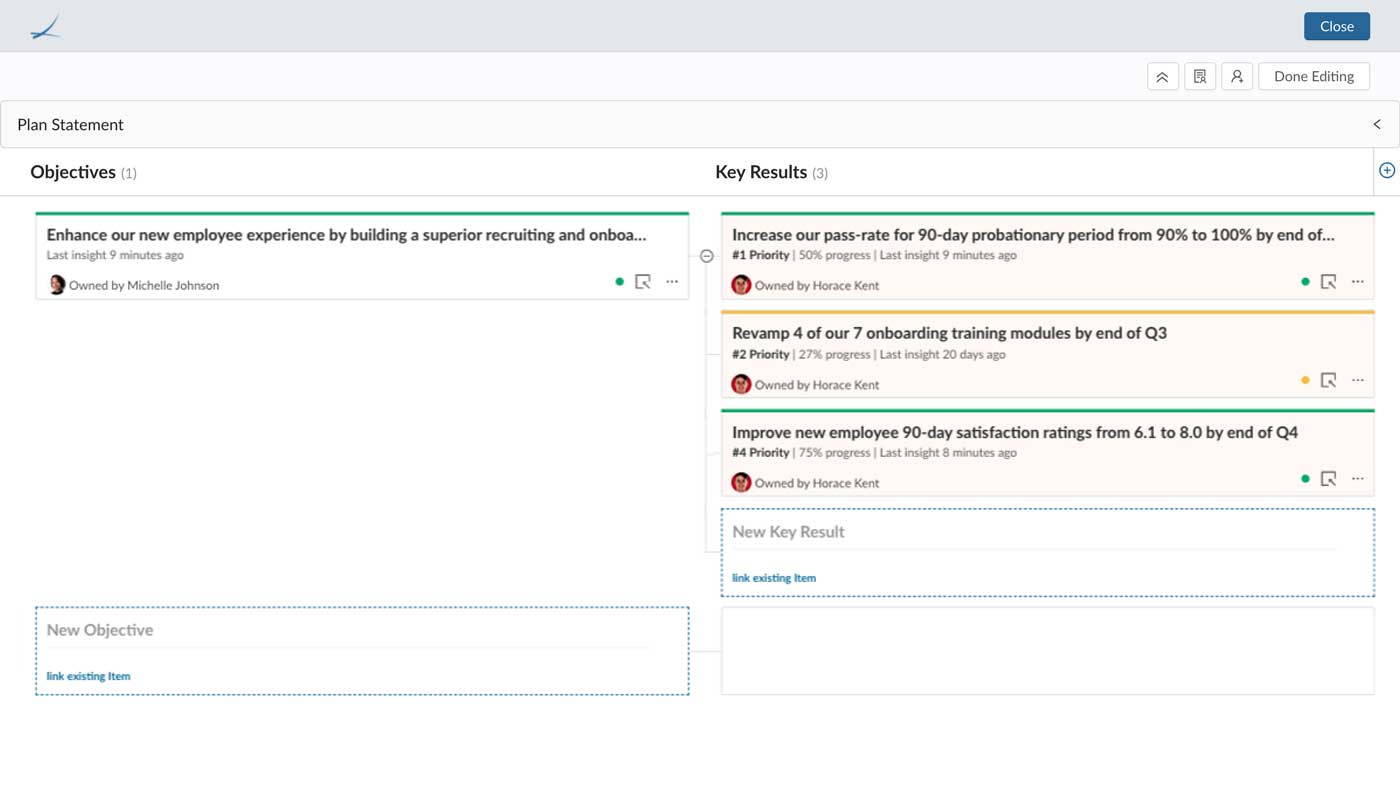 Slack Integration
CrossLead now integrates with your favorite communication tool. Synchronize knowledge between CrossLead and Slack so that information is always accessible. CrossLead integrates with Slack in both directions, increasing communication transparency across your team. Never miss important changes by receiving notifications in Slack every time an update is made on a CrossLead Plan or Plan Item that you care about. You can also send Slack messages to CrossLead to easily create updates on your Plans.